Sound of Sirens (Tales of Skylge #1)
by
Jen Minkman
An ancient land protected by a Tower of Light, its people ever tempted by Siren song, and a girl who falls for the wrong boy. On the island of Skylge, electricity is only for the Currents – the rich ruling class who once came from across the sea and brought the holy fire of St. Brandan to Skylge. Ever since, the light in the Brandaris Tower has protected the islanders. Heeding the Siren's call will drown your body and steal your soul, but the sacred light in the Tower will chase the merfolk away. When Skylger girl Enna welcomes her brother back from a long sea voyage, he gives her a special present from the mainland – an electronic record only playable on a Current device. The problem is that Royce Bolton, Current heartthrob and the town's most gifted pianist, wants it too. After she stubbornly refuses to sell the LP featuring his favorite artist, he suggests sharing the record by secretly meeting up in his private summer house. Taken aback yet thrilled, Enna agrees – and discovers that there's more than meets the eye when it comes to Current society and the history of Skylge. Why do the Sirens tempt the islanders to give themselves up to the sea? And where does the Currents' monopoly on electricity really come from? While struggling with these questions, Enna begins to fall for Royce, risking everything to be with a guy who is clearly wrong for her. She will learn that the sound of Sirens isn't the most treacherous thing out there to haunt her dreams. (The setting of Tales of Skylge is loosely based on the Dutch island of Terschelling, or Schylge in the island's dialect. Although the names and places in this book will sound very familiar to people living on the island, the characters and events are, of course, entirely fictitious in nature.)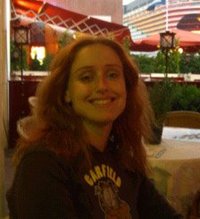 Jen Minkman (1978) was born in Holland, in the town of Alphen aan den Rijn. When she was 19, she moved between The Hague, Salzburg (Austria), Brussels (Belgium) and Cambridge (UK) to complete her studies in intercultural communication. She is currently a teacher of English and Dutch at a secondary school in The Hague, Holland. She tries to read at least 100 books a year (and write a few, too!). She is a published author in her own country, and translates her own books from Dutch into English for self-publication. In her spare time, she plays the piano, the guitar and the violin. For every novel she writes, she creates a soundtrack.
"I have always been drawn to writing. My first book was a sci-fi novel at the age of eight, which I painstakingly typed out on my dad's typewriter and illustrated myself. Nowadays, I stick to poetry, paranormal romance, chicklit and/or fantasy. In my home country, I am the first-ever published writer of paranormal romance, and I will gradually make my books also available in English (seeing I have to re-write and translate the books myself, this will take some time!)."
I always think timing is very important when reading a certain book. When I received this copy from Jen to review, I was already in love with her writing style, but as soon as I had time to read it, certain personal issues kept me from reading it, not because I didn't want to, but because I knew it would ruin my reading experience. So when I felt it was the right time, I dived into it, extremely excited and happy I had decided to wait.
Sound of Sirens is the first book in another novella series centered around islands by Jen Minkman. I had previously enjoyed The Island Trilogy by the same author and was yet again amazed by her unique take on how isolated individuals can be fooled by awful leaders of the community. This time, we meet the Currents, the ruling class and the only people who are allowed to use electricity.
Our main character, Enna, is a lovely girl in love with music. Such a shame she can't listen to it all day long, since she doesn't have any access to electricity. What she does have is a series of records she can play on a device that needs to be turned in order to produce the music. It is her brother who brings her new music from the continent, but this time he comes back with an LP that can only be played on a Current device. Enna is confused because she knows she won't ever be able to listen to it, but then learns Royce Bolton (Current hottie, music artist) wants it really bad and is willing to give her a lot of money for it. But she refuses, and instead is given an offer she can't refuse - she's going to share it with him.
This is how a forbidden relationship blooms, as Currents and common people are not allowed to mix with each other. Enna and Royce discover they have more in common than they would've guessed as they listen to music together in Royce's retreat house.
The story is beautifully written, I thoroughly enjoyed how the love for music is portrayed in it. I truly loved this book, especially the world-building and the fantastic elements - sirens who lure people into the sea and kill them - and would've given it 5 vanilla flowers if not for the predictable romance element. Can't wait to read the next installment.